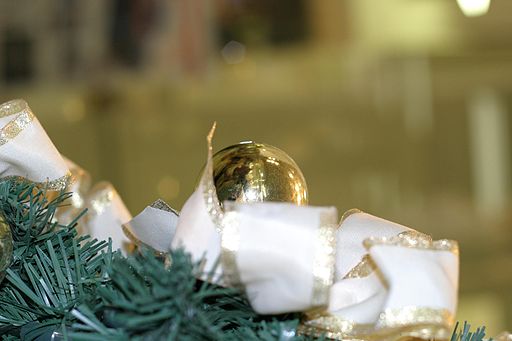 I was looking for the big, winter floor mat to put down by the back door, so I moved a big box of Christmas ornaments out of the basement closet. The kids found the box and, delighted, went about "decorating" their playroom for their "Christmas party." There are now Christmas ornaments strewn across the basement, mixed in with toys and probably broken in pieces in the corners.
They are feeling the holiday spirit, those kids. I am not.
I should probably just pick them all up and go get a tree to decorate, but I don't want to. Not yet.  People are making polite and gentle inquiries into holiday plans I'm supposed to be organizing, and I'm getting annoyed. Can't they wait?
By