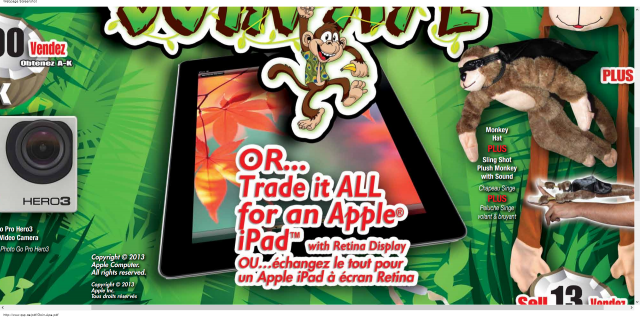 He poured off the school bus and loped toward us with a goofy grin. He already had one hand in his backpack and was pulling out a folded up flyer. Oh no, I thought, here it comes.
It's prime fundraising season for schools, which I completely understand and support. A variety of fundraising efforts are rolled out right in September and it can start to feel a bit much for the average family. (Didn't I just send in a cheque for $100 for pizza days for the year?) But I get it. Come at us now, before the holidays hit, and then again in the spring. It makes sense. The school uses that money to enrich our children's learning experience. Of course we will give what we can.
But hard-selling gymnasiums full of children on the dire importance of hocking magazine subscriptions needs to stop.
By