With thanks to Ontario's Southwest for our wonderful stay in Port Stanley.
We stopped to watch Ontario's oldest draw bridge lift up at the mouth of Kettle Creek, allowing a few sail boats to set off into Lake Erie for the day. We trailed behind the boats on foot, enjoying the picturesque Port Stanley harbour on our way to the beach.
And, man, was that beach ever the loveliest. I can't get enough of those Lake Erie sandy beaches with beautiful water you can wade out in forever. You can actually RELAX while your kids play in the water and make sandcastles and dream about uprooting your life and moving here forever because it's like a little slice of heaven right here in Ontario.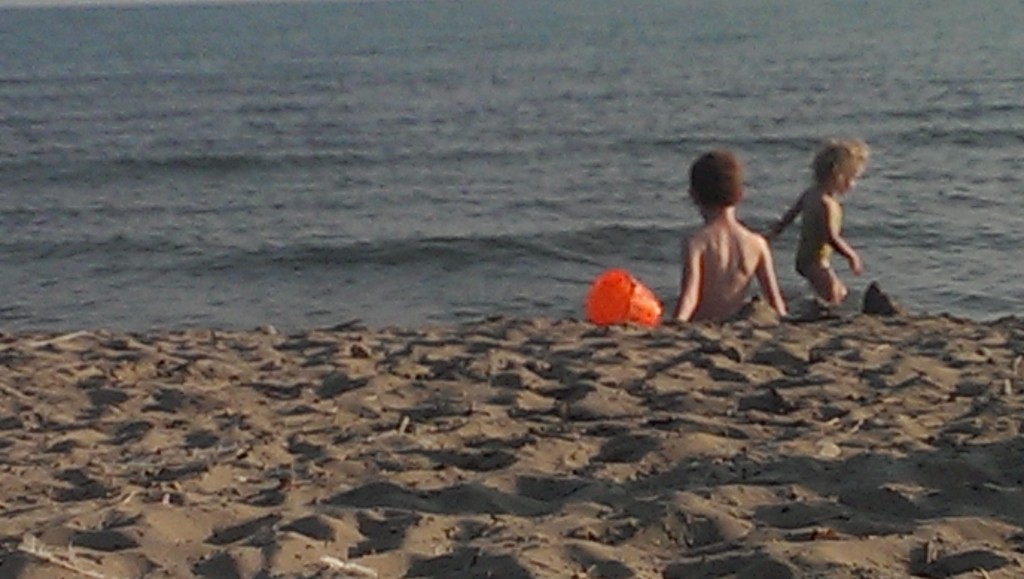 My perfect view.