Gone are the innocent days of yesteryear when you could count on young children to go door-to-door donning masks and extorting candy from vandalism-fearing citizens. Now it seems everybody wants in on the action regardless of age and proficiency in egging. There's been a growing sense of discontent among people who have access to internet forums and advice columnists. I, for one, have had quite enough. In past years I have had a separate stash of good candy for the deserving kids and a stash made up of my kids' last year's reject candies for everybody else. But no more! Let's join together and shame those other would-be trick-or-treaters into staying home altogether and save ourselves the mild discomfort of seeing them at our doorsteps.
Say it with me. "This year, I won't be giving candy to:"
Teenagers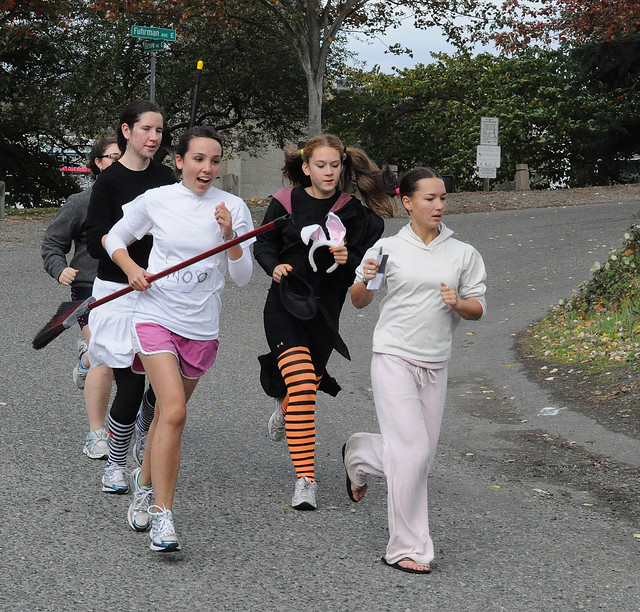 Image from Flickr via CC license.
The worst! Some of these so-called kids are taller than me. What makes them think they can get away with wearing half-assed costumes and trolling our city streets for sugary treats? Isn't it about time they grew up and started binge drinking in ravines and impregnating one another? In my day, teens were too busy smoking pot behind dumpsters to be bothered trying to score candy. Anyway, their parents should have enough leftovers to quell serious munchies for once and for all.