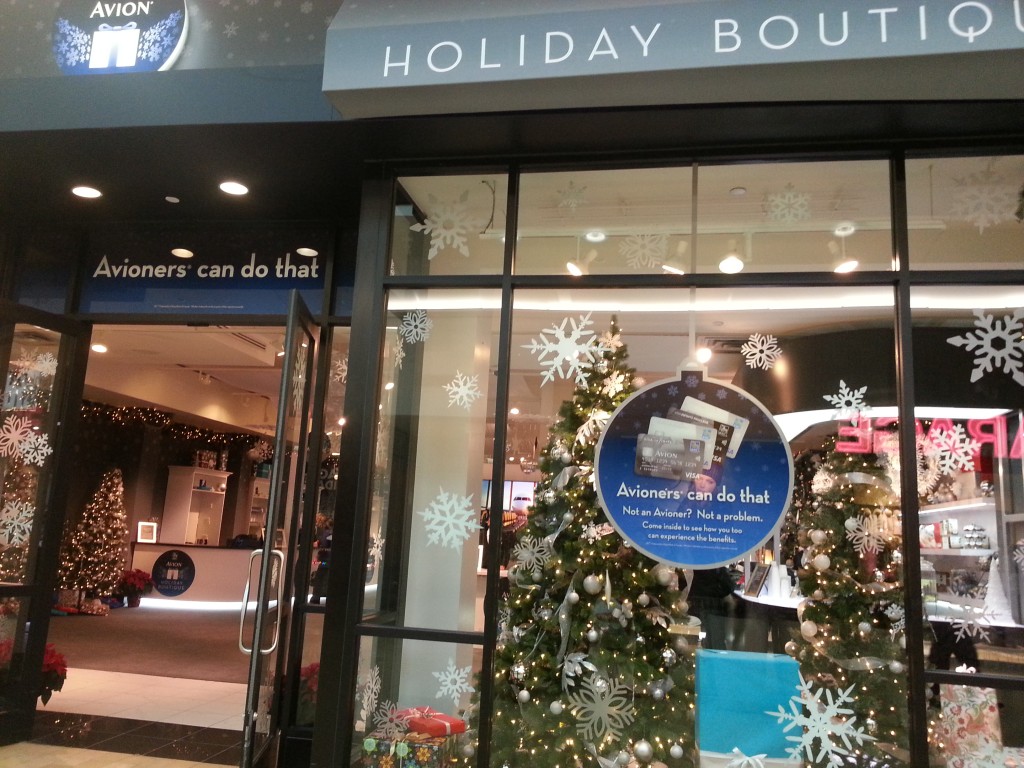 Happy to be part of the RBC Avion Holiday Boutique Blogger Campaign with Mom Central Canada. This one's sponsored.
What if I told you holiday shopping didn't have to involve sweating half to death in your winter coat while you fight your way through crowds? Imagine if you didn't have to lug all your purchases around the mall and across a vast frozen expanse of parking lot. And then picture arriving home with all of your gifts already wrapped.
No, I have not completely lost my mind. Nor am I trying to sell you on some sort of crazy expensive, luxury shopping experience enjoyed by Jennifer Lopez and Reese Witherspoon. I am talking about a holiday shopping service that is FREE to all RBC Avion Visa card holders.
I went to Yorkdale Shopping Centre last week for the opening of the RBC Avion Holiday Boutique and I wasn't quite sure what to expect. An exclusive lounge just for Avioners? Why? Am I too good for the food court? The short answer is yes. NOBODY wants to deal with mad holiday crowds in the food court or anywhere else.
My experience began with me circling around a full parking lot, dreading the unavoidable trek to the mall through bitter winter winds. Except, no! If you have an Avion card, you get valet parking. All you have to do is drive over to the Holt Renfrew side of Yorkdale Shopping Centre and show the valet your Avion card and your parking will be taken care of just like that. I have never, ever, had valet parking before in my life and, let me tell you, a girl could get used to that kind of service.