This post is part of the YummyMummyClub.ca and Plan Canada's Gifts of Hope #YMCGiftsofHope sponsored program. I received compensation as a thank you for my participation. This post reflects my personal opinion about the information provided by the sponsors.
At this time last year, my niece Eloise was just home from the hospital, still underweight and still struggling to cement her breastfeeding relationship with her mother. I remember her little high-pitched cry, her eyes shut tight and mouth open wide, how small and fragile she felt in my arms and how she settled down instantly in her own mother's embrace.
Eloise was born in a hurry when midwives discovered her amniotic fluid was dangerously low and her mother's uterus was closing in on her, restricting her movement. Both her blood sugar and blood oxygen levels were low and she was whisked off to the neonatal intensive care unit where she remained for a week.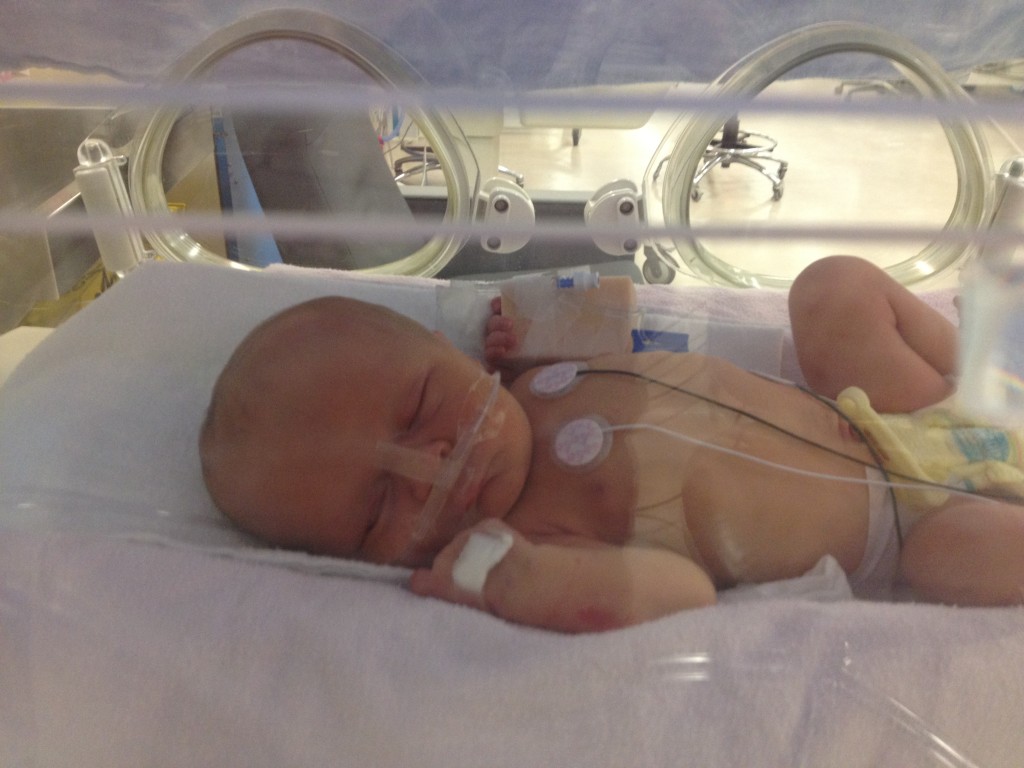 This is a happy story. Eloise and her mother had unrestricted access to top quality pre- and post-natal care through our public health system here in Canada. Eloise is now a flourishing one-year-old who eats fistfuls of any food she can get her hands on and cruises her way around the living room furniture.
Without the care Eloise and her mother received, however, she might not be here today.
Not every baby is so lucky. Many newborns in developing countries are born without adequate medical attention. It's so easy to forget how fortunate we are to have the most basic, life-saving services freely available to us at all times.
We are especially fortunate to have a large, loving and supportive family. Moms-to-be are showered with gifts before the baby is born and the little outfits and booties keep arriving for weeks after. My niece has just celebrated her first birthday and with grandparents and aunts and uncles galore, I know she will not be wanting on Christmas.
So I'm super excited about my gift. I'm giving Eloise the Plan Canada Gift of Hope of a newborn check up for a mom and baby in a developing country. Eloise is with us today because of the medical attention she received when she was born and I know her parents will be very touched that her gift helps another newborn in need.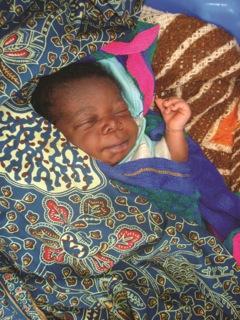 The gift of a newborn checkup only costs me $30, but it will be matched by another government or organization for a value of $120. Many more of the Plan Canada Gifts of Hope offer matching contributions so you can find the most impactful gift for somebody in your life. School essentials for one child are only $17 and offer a value of $119, for example. Help for orphaned children affected by HIV gives a $1200 value for only $75 and the gift of literacy training for two women will turn your $120 into $600. There are many, many more to choose from.
The Plan Canada Gifts of Hope are perfect for the person who has everything. How many hours do we spend browsing websites, flipping through magazines and wandering around the mall searching for something to give people who really don't need anything? Really. We spend money just for the sake of having something to wrap, knowing the gift is destined to land at the back of a closet. With the Plan Canada Gifts of Hope, the same amount of money we spend on holiday trinkets can be used to make a real contribution to projects in communities around the world. Every contribution includes a greeting card that will be sent out to the recipient and if you really need something to wrap, you can even add merchandise to your gift as a reminder of the donation made in their honour.
Imagine giving a gift to a family member that will also bring hope and change to a family in need and knowing your money has truly been well-spent.
This year, try an alternative to traditional gift-giving for the person who has everything or to teach your children about giving back.  Through Gifts of Hope, Plan Canada supports sustainable programs dedicated to education, health, livestock, water, girls' rights, and livelihood in the developing world. Shop now at plancanada.ca/giftsofhope.