A big birthday thank you to Sears Canada for sponsoring this post. Psst, this one's also a giveaway.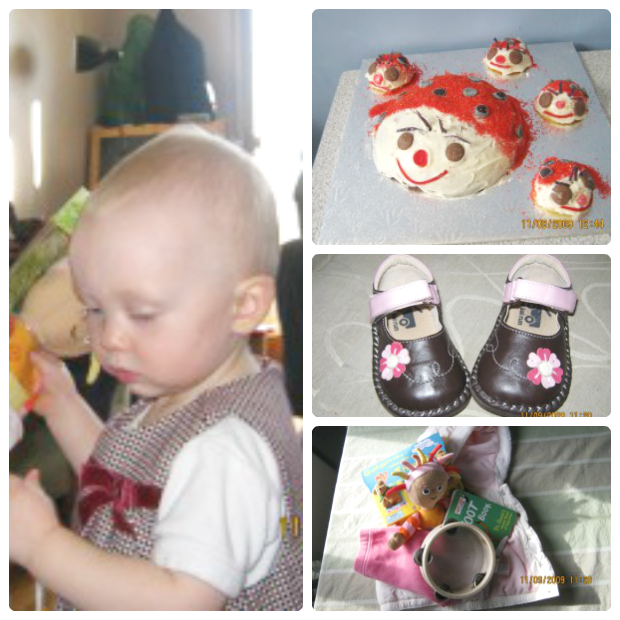 I love first birthdays.
I love them because it's such a huge milestone; your child has grown from a precious bundle of newborn joy to a bona fide toddler who is ready to take on the world. There are so many firsts to celebrate too. Baby's first roll off of the bed, baby's first fistful of hair yanked with the strength of ten thousand men, baby's first choking scare and baby's first clean sweep of a book shelf, for example. You survived them all!
But the very best thing about first birthdays is that you get one hundred per cent control about how to celebrate them. You think I'm kidding. But within a couple years, you'll be busting out a bubble-gum pink Barbie cake or dodging Nerf bullets with a tray full of hot dogs despite yourself.  This is the year, man. You can celebrate with a few close friends and bake an organic, sugar-free cake and serve, I don't know, sushi, smoked salmon, wonderfully spicy Indian food or something. Or you can invite everyone you know and buy the chocolatiest of chocolate cakes and do it up with pizza and beer and lots of it. It doesn't matter because the first birthday is all about you!
*cough* And the baby, too. Sure.
Did you know that Sears is celebrating a first birthday too this year? And I've found a way to make it all about you!
This month marks one year of being able to buy ultra-cute baby clothes by Carters and OshKosh at Sears across the country. (They make my favourite sleepers, hands down. Not that you asked.) Sears is whooping it up by offering YOU two chances to win.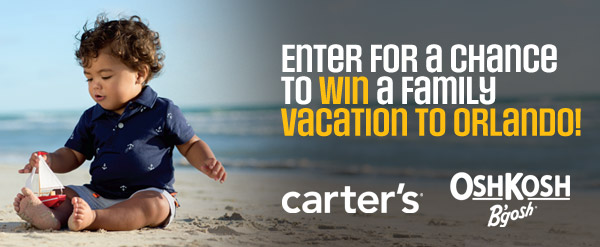 First, head over to http:/sears.ca/carterscontest  for a chance to win a trip for four to Orlando, Florida, courtesy of Carters and OshKosh. The trip includes hotel and airfare, a car rental and passes to an Orlando attraction including dining. Sign me up!
But that's not all. You can also enter to win a $50 Sears gift card right here on this blog! This is a super quick one; I'll be drawing a winner at midnight on Thursday, February 27. Canada only, excluding Quebec (sorry). You must be 18 to enter and can only win once (although you can enter on more than one blog).
Disclosure: I am part of the Sears Mom Ambassador program with Mom Central Canada and I receive special perks as part of my affiliation with this group. The opinions on this blog are my own.