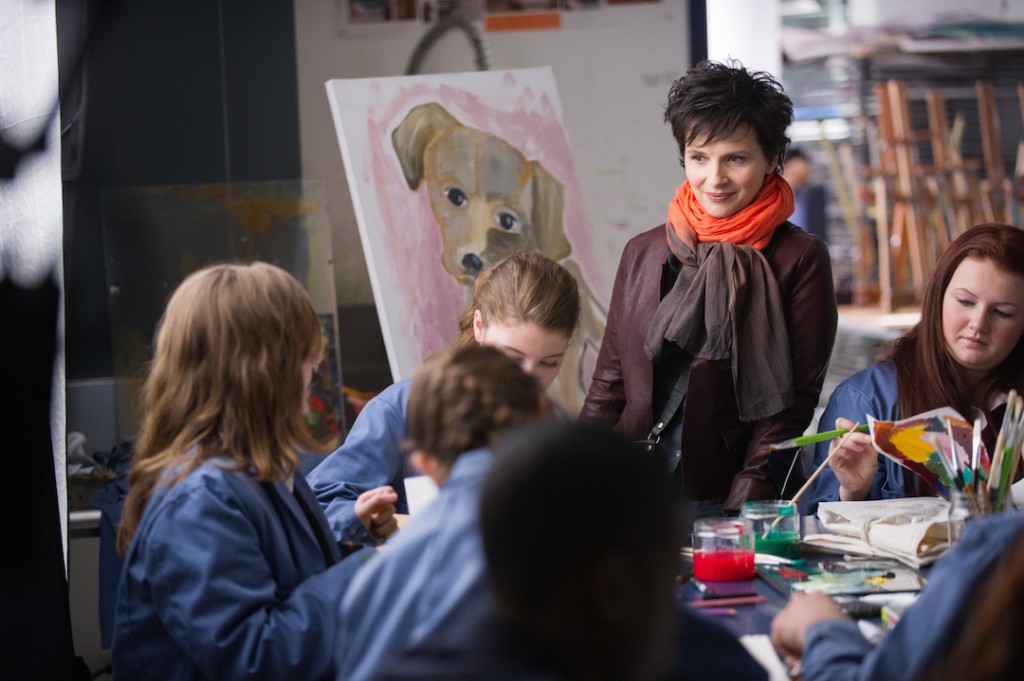 I wanted to celebrate the end of the school year with a big movie night at my house. Everybody can come over and we'll have a huge pajama party. Pizza, popcorn, prosecco and Mean Girls  on repeat. Whaddya say?
On second thought, that sounds like a lot of work.
New plan! I'll just give out all kinds of free passes to an early screening of a brand new rom-com that's happening in your very own city. Words and Pictures stars Clive Owen and Juliette Binoche as two quirky high school teachers (one's a writer, the other's an artist — get it?) who are pitted against each other in a school-wide war. I'm gonna go out on a limb and guess they end up falling for each other. Here's the trailer:
Screenings are happening on Wednesday, June 25 at 7:00pm in Victoria, Vancouver, Edmonton, Calgary, Winnipeg, Toronto, Ottawa and Halifax. I have two double passes for each city to give away. If you want one, just leave the name of your city in a comment and I'll email your pass. (Make sure you leave an email address too.) First come, first serve.
Aaaand GO!