With thanks to Ontario's Southwest for our wonderful stay in Port Stanley.
We stopped to watch Ontario's oldest draw bridge lift up at the mouth of Kettle Creek, allowing a few sail boats to set off into Lake Erie for the day. We trailed behind the boats on foot, enjoying the picturesque Port Stanley harbour on our way to the beach.
And, man, was that beach ever the loveliest. I can't get enough of those Lake Erie sandy beaches with beautiful water you can wade out in forever. You can actually RELAX while your kids play in the water and make sandcastles and dream about uprooting your life and moving here forever because it's like a little slice of heaven right here in Ontario.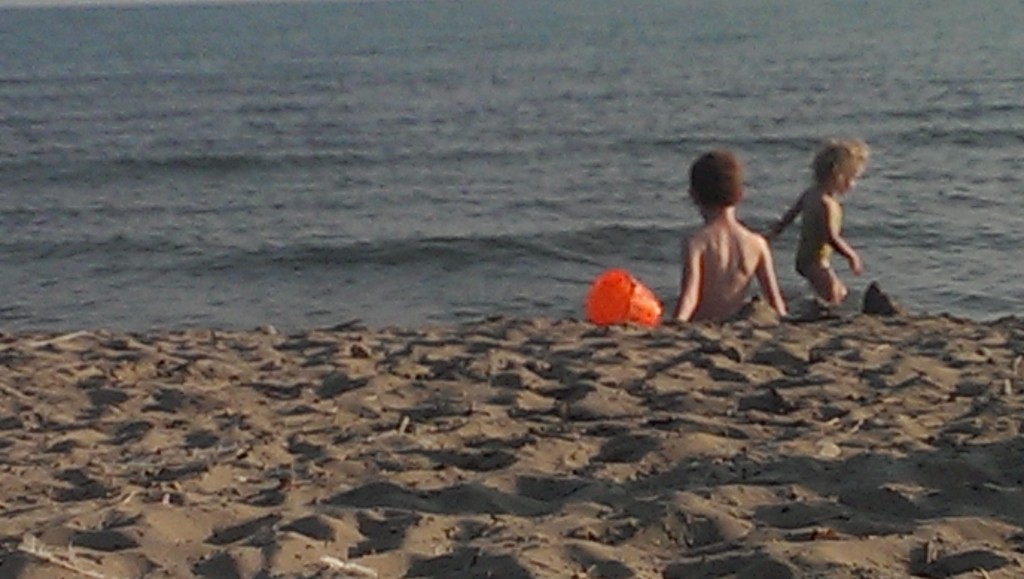 My perfect view.
But it's not all sandcastles and daydreams in Port Stanley. We rented a paddle board from Sport in Port (an awesome sport and adventure store opened by someone who really did decide to stay in Port Stanley forever and ever), and took turns paddling out into the lake. It was a first for all of us and even though I took a couple dunks in the lake, I totally loved it. I'm already plotting my next paddle boarding adventure.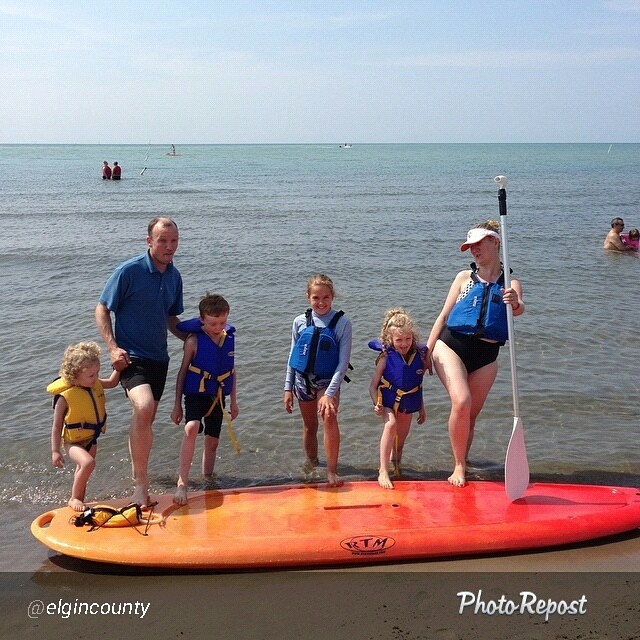 With a junior staff member of Sport in Port courtesy Tourism Elgin.
But our lunch at Mackie's, a hundred-year-old beach-side lunch spot, was my absolute favourite. The long line moved fast as the friendly staff served up lunch counter favourites like burgers and fries alongside locally caught fried perch and their own special orangeade. Make sure to get some of their famous french fry sauce at the condiment table, too. I couldn't decide if I loved it or not, but managed to go through a whole side of it trying to figure it out.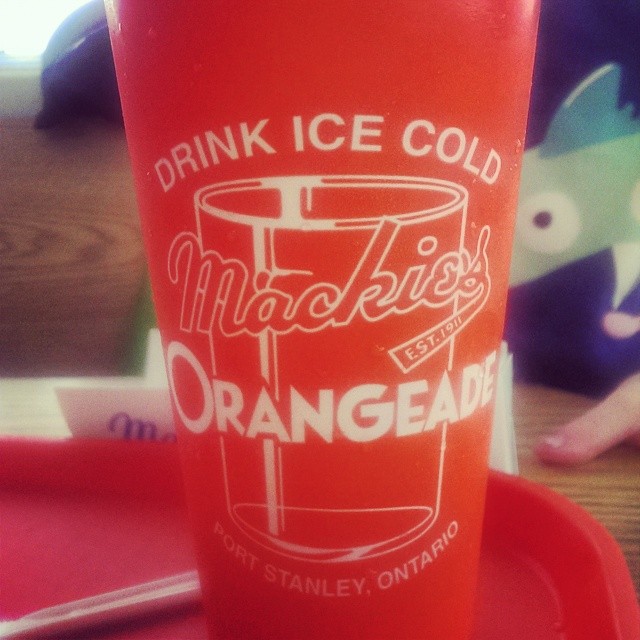 This cup of orangeade is the real deal.
We also took an historic locomotive ride from the Port Stanley Terminal Rail which was the perfect way to learn more about the history of the area and give our road-weary kids a bit of a break.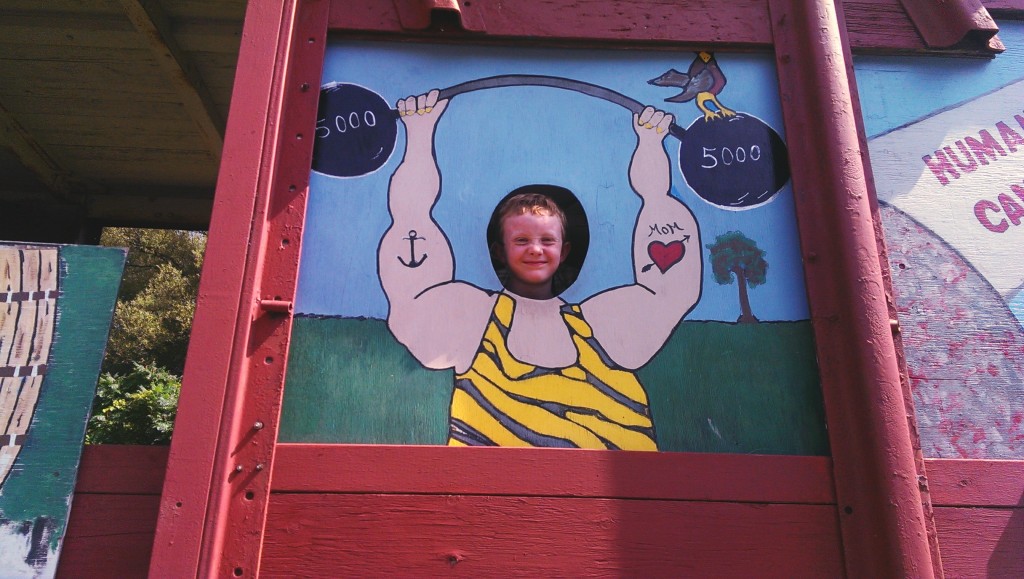 Grain train turned circus train at the end of the historic train ride.
And I can't tell you how nice it was to relax in the Kettle Creek Inn during our downtime. (And not only because we'd just been camping, either.) We had a lovely suite with a balcony overlooking the heart of the town. The staff were wonderful and the kids were all about the complimentary continental breakfast: cereal, bagels and muffins, yogurt and fruit salad, coffee and juice, oh my.
There's a beautiful quiet beach right near the inn but it was back into the action for us. Dinner at GT's, right on the main beach, was the perfect cap to our day.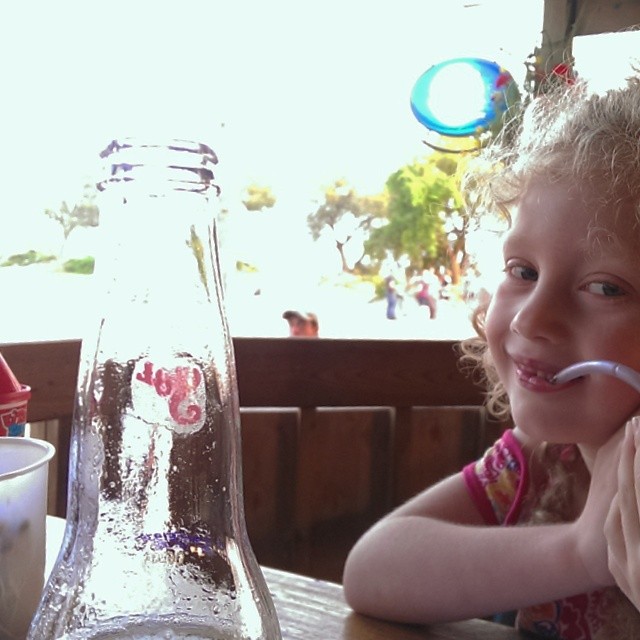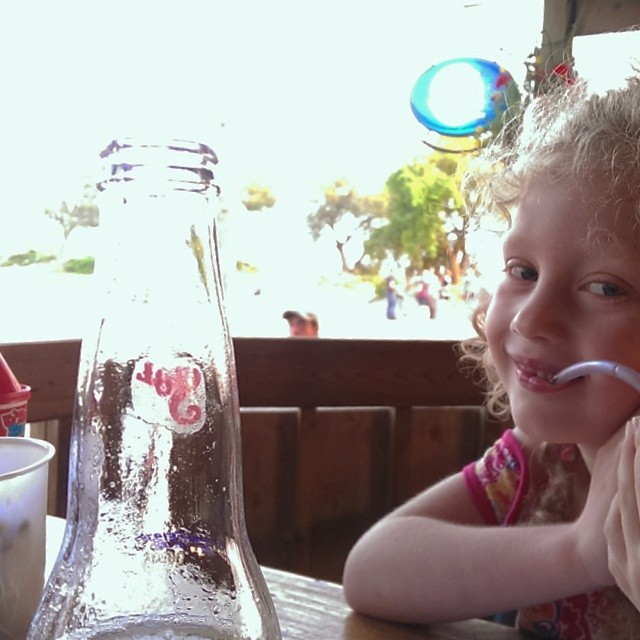 The three b's: beach, beer and babies.
Of course, it's not a summer holiday if you don't have ice cream. The only problem with Broderick's  classic ice cream parlour is trying to decide which of the 30 plus ice cream flavours you want. Good thing there's five of us!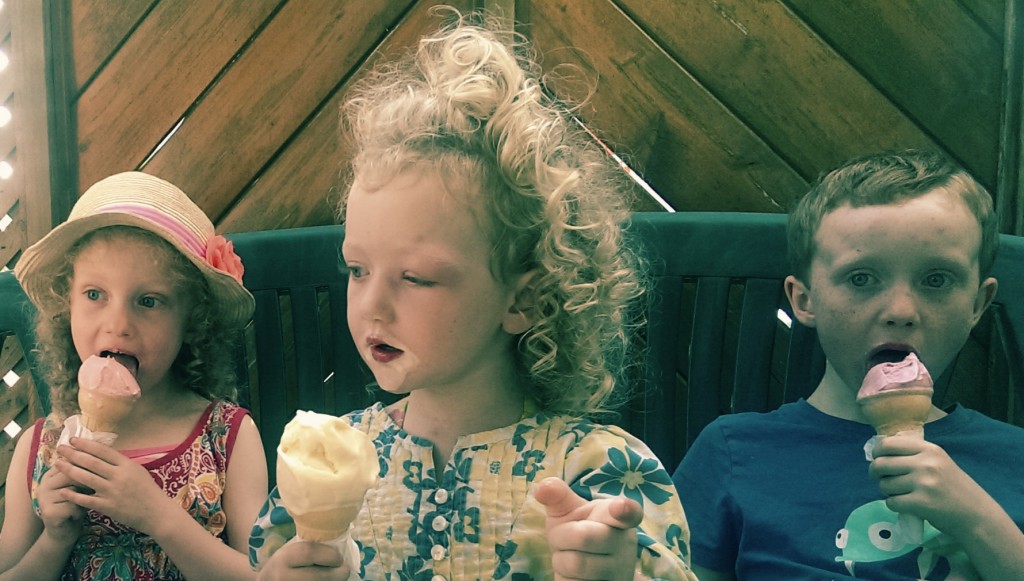 Aw, poor swollen, bug-bitten eyelid. Nothing ice cream can't make better.
We really enjoyed our time in Port Stanley. I highly recommend it. In fact, I'm already looking for the perfect Lake Erie beachside cottage or cabin to rent for next summer. You don't have to travel half-way across the world to enjoy beautiful beaches and warm hospitality.
Well, not during the summer, at least.
With thanks to Ontario's Southwest for our wonderful stay in Port Stanley.