You can thank LG Canada and Mom Central Canada for this post, the giveaway and all the selfies I'm suddenly posting all over the place.
True story: when my son was born in 2006 I didn't even have Facebook. Twitter was barely a thing and Instagram was yet a glint in some guy's eye. I'd never heard of WordPress, I used a flip phone and I had to upload pictures from my digital camera to my computer using an actual cord.
At the same time, this was the golden age of blogging. New moms would cope with bitter isolation and anxiety by logging onto their computers late at night, during naps, while baby wearing or whenever they could. Some started their own blogs as outlets for raw and honest feelings and opinions. Others left comments, creating a new online community for moms. Still others of us, logged on day after to day just to read and to know that we were not alone.
There will always be a place for honest and timely long-form expression of our experiences — especially those of motherhood. But, to a large extent, social media and mobile technology have changed the way we connect. I love to wax nostalgic about the good old days when blogging was honest and real, before it became tainted with corporate greed and littered with sponsored posts. *
Cough, cough.
* I also talk about the dangers of tech taking over our lives. I worry about the lasting
impact it has on my kids
and how it affects our real one-on-one connections.
But, honestly? Mobile tech is more good than bad. That's why we all have a phone fused to our hand, after all. Blogging was wonderful when I had my first two kids, but catching up with Twitter on my phone while nursing my third to sleep was a game changer. Ultimately, phones connect way more than they isolate. They make it possible for me to answer business emails while taking my kids to the park. They help keep track of a busy family's schedule and they let me share pictures with all the important people in my life at the click of button.
And the better the tech gets, the less invasive it it. Snapping a couple quick pics with your phone is much easier than fumbling around in your bag for a camera. Quickly replying to an email from a park bench is way better than taking out your laptop. And we can put them away just as fast as whip them out. We have our phones out so much, not because we're addicted to our phones, but because they are our cameras, day planners, computers, TVs, libraries, personal trainers, notepads and so much more.
Okay, fine. I MAY be a little bit addicted to this latest phone. The LG G3 is really blowing my mind. I didn't even think I wanted a new phone until I tried this baby.
1. It's so pretty.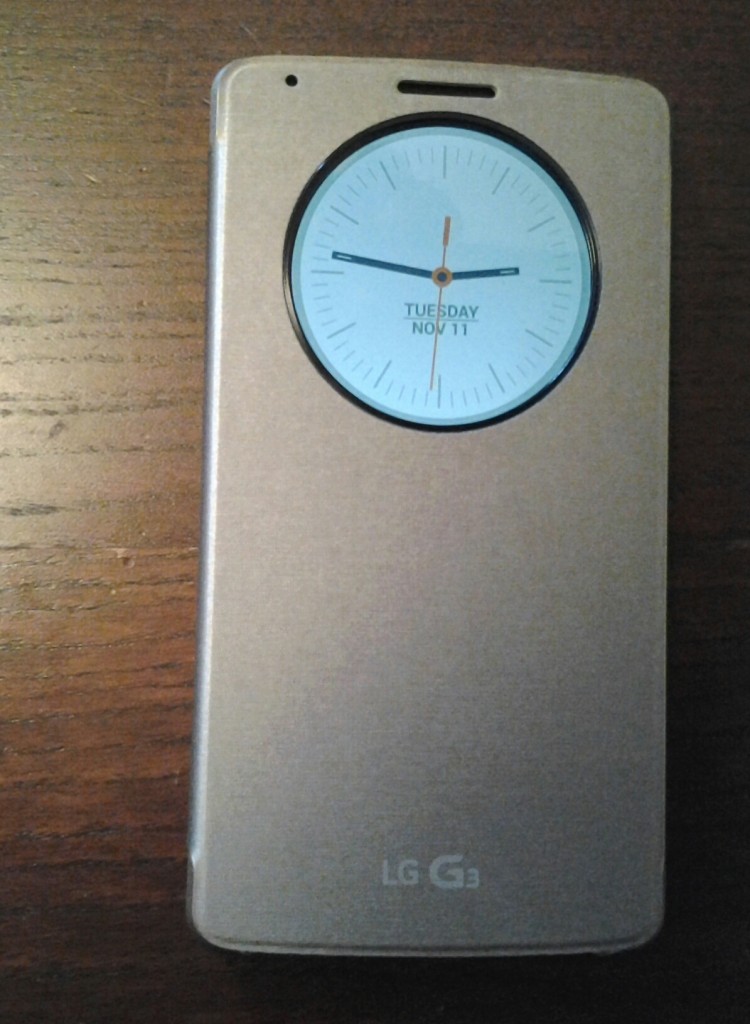 Looks aren't everything but good design is both stylish and functional and this phone delivers on both fronts. Love the rear power and volume buttons, the super high-res screen and the removable battery.
2. It makes me look pretty.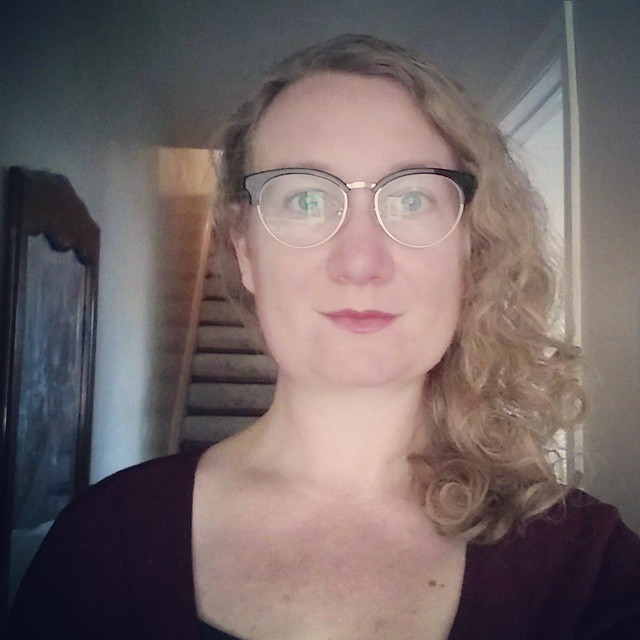 Not that you would ever buy a phone just because of some sort of "selfie mode." But if an otherwise amazing piece of technology just happens to come with a front camera with an illuminated screen and adjustable soft focusability that made you look wonderful all the time (even in the dark), then all the better, right? (You can even take pictures using a hand gesture. C'mon.)
3. It's smarter than me.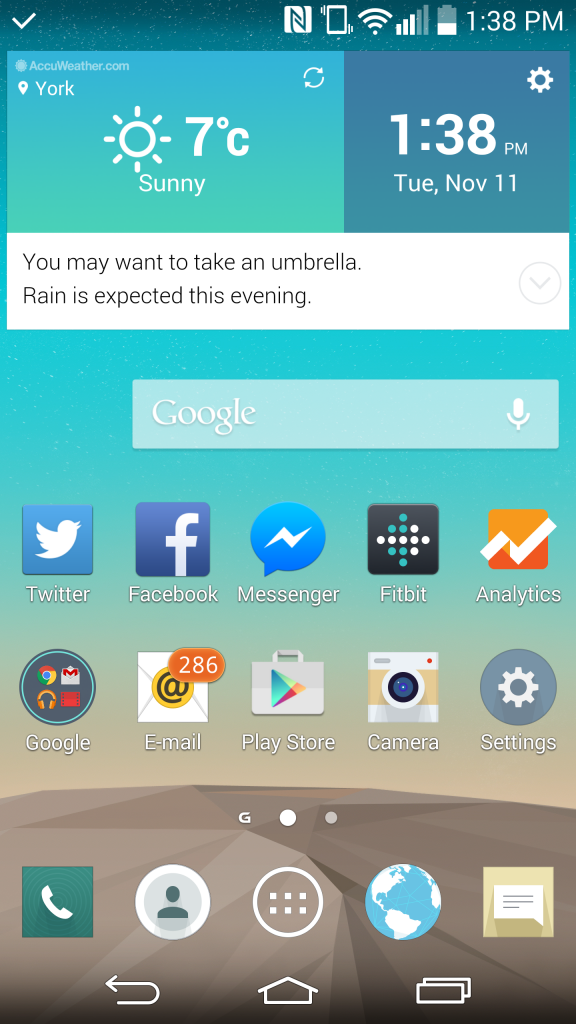 Okay, fine. It's still a bit weak on critical analysis, but it keeps track of everywhere I need to be, reminds me to take an umbrella along when needed, warns me about heavy traffic, asks if I want to add a frequent number to my contacts and so much more. (If only it could take care of those 286 unopened emails for me.)
4. There's a guest mode!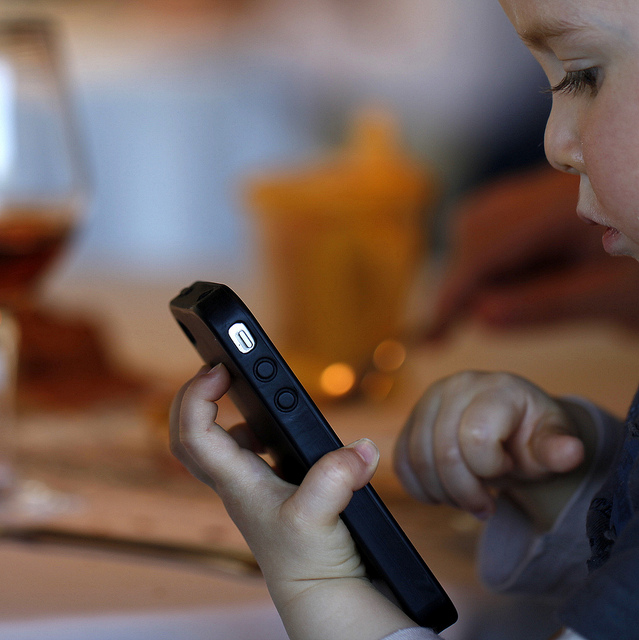 Of course, there's no way my kids are ever going to get their grubby hands on this phone, but if you ever have occasion to make your child just … sit … still … for … one … bloody … minute, it's super nice to know that you can easily put your phone in guest mode so they can play Peakaboo Barn without inviting every one of your Facebook contacts to play at the same time.
5. It's got a built-in health tracker.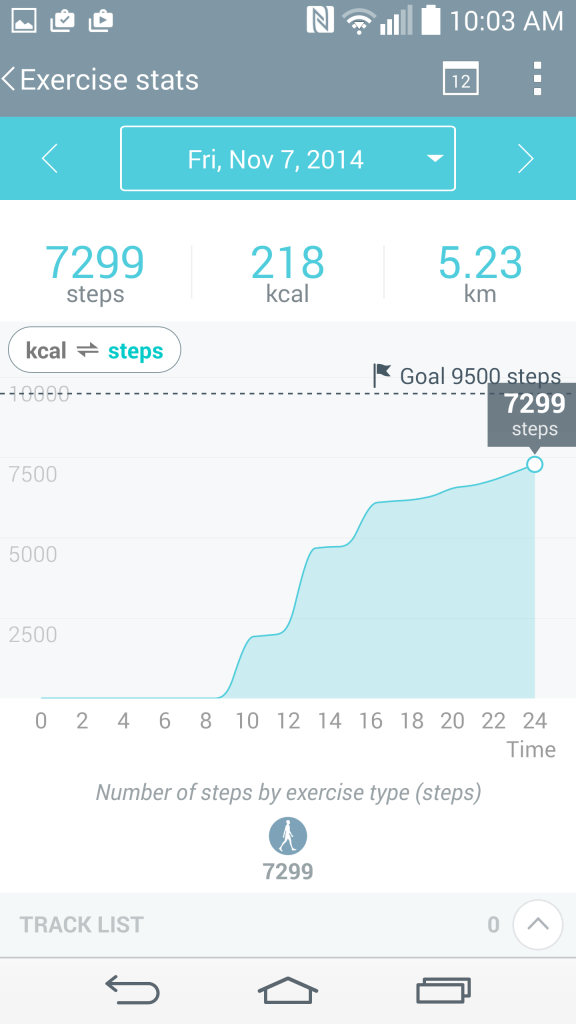 I was a big fan of the Fitbit flex, but mine stopped working (possibly because I accidentally wore it swimming) just as I got this LG G3. So I'm over the moon that I can still obsessively count my steps and track my activity levels. It will even map your running route for you! Of course, it only works when you have the phone on your person, so it won't count those trips to the bathroom and the calories burned futzing around your kitchen if you put your phone down, but that's good enough for me.
Finally, there's like a million* other amazing features I love to pieces. The camera is really top-notch and has things like "laser focus" and "dual camera." You can adjust your keyboard settings to work best for you. And there's even a TV remote app that I'm already using all the time, for example.
*not literally a million
Alright, enough about me. Let's talk about you. BECAUSE I HAVE ONE OF THESE PHONES TO GIVEAWAY. Yes!
Please enter using the Rafflecopter widget below. I'll draw a winner at midnight on November 19. Canada only, excluding Quebec. (Sorry, Quebec.)
Disclosure: I am part of the Mom Central Canada LG G3 Blogger Campaign and I receive special perks as part of my affiliation with this group. The opinions on this blog are my own.
Congratulations to my LG G3 winner, Jenny Lala. Thanks to everyone else for entering. 
Don't miss a post! Sign up for my weekly newsletter