Last Friday was a PA Day in Toronto and we were fortunate enough to be able to arrange our work schedules so the who family had a free day together. Other than a couple weeks during the summer that we wrest from the grips of baseball/camp/family obligations/work to get away on a family road trip, we have very few days to spend hanging out, just the five of us.
What to do? What to do?! So I did what any good blogger would do and emailed Attractions Ontario to ask if they could recommend something. Note that I emailed them the day before the PA Day, so I was not expecting any freebies, but they kindly offered me passes to the Ontario Science Centre which was just about perfect because, as westenders, we don't get there very often.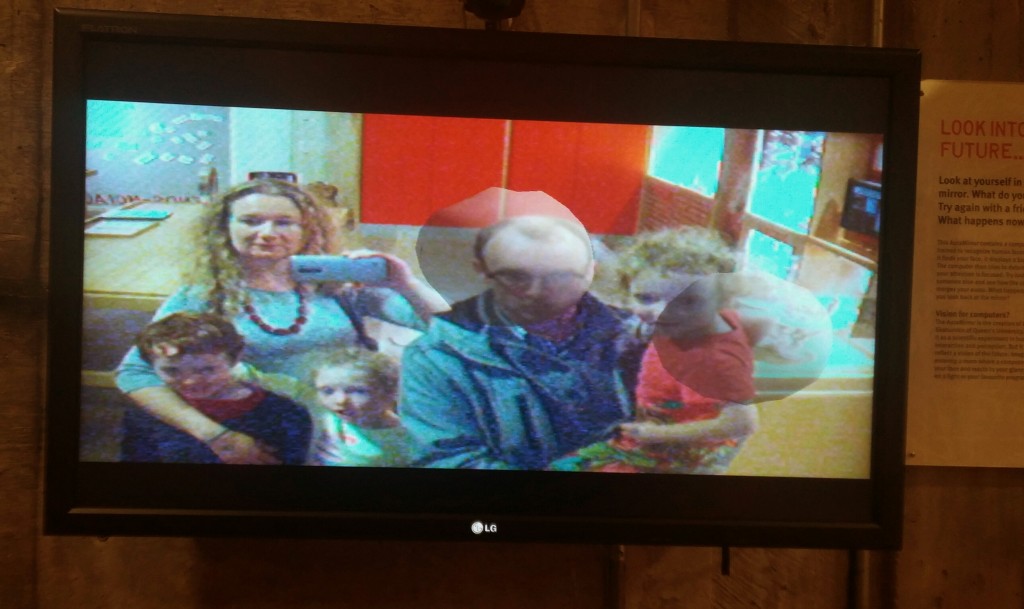 Our whole gang in an AuraMirror.
I'm not going to lie; I was worried it would be a mad house on a PA Day, but it wasn't at all. It was certainly busy — the parking lot was full — but the Science Centre is so big and there is so much to do that it didn't feel crowded at all.
In the past, when we were a family with preschoolers, toddlers and babies, we would camp out in the KidSpark area for much of the visit. It's a big play space for kids eight and under to learn about science through exploration. It's really great if you have little kids eager to run around and discover on their own (while you supervise, of course).
But we totally skipped that part this time and it was awesome! The Science Centre is divided up into huge exhibition halls with interactive exhibits that are devoted to various branches of science. There's so much for kids off all ages, teens and adults alike. I'd forgotten just how much there is to see; you really can't expect to do it all in one day.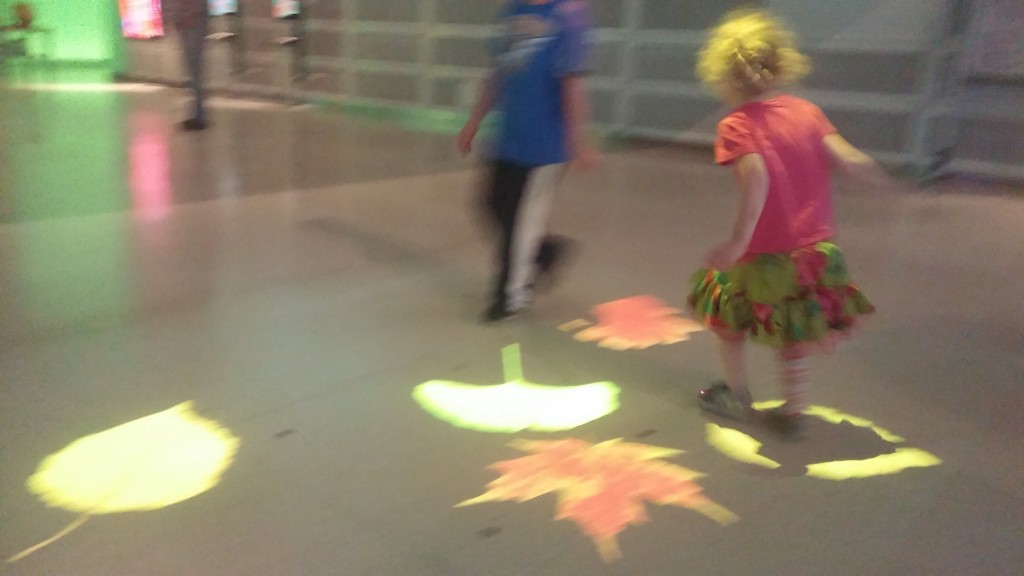 We spent most of our time chasing light displays in the HotZone, checking out wind tunnels, robotics, stop-motion animation and more in the Weston Family Innovation Centre, exploring caves and a rain forest in the Living Earth exhibit and then closed out with some retro exhibits Ed and I remember from our own youth in the Science Arcade.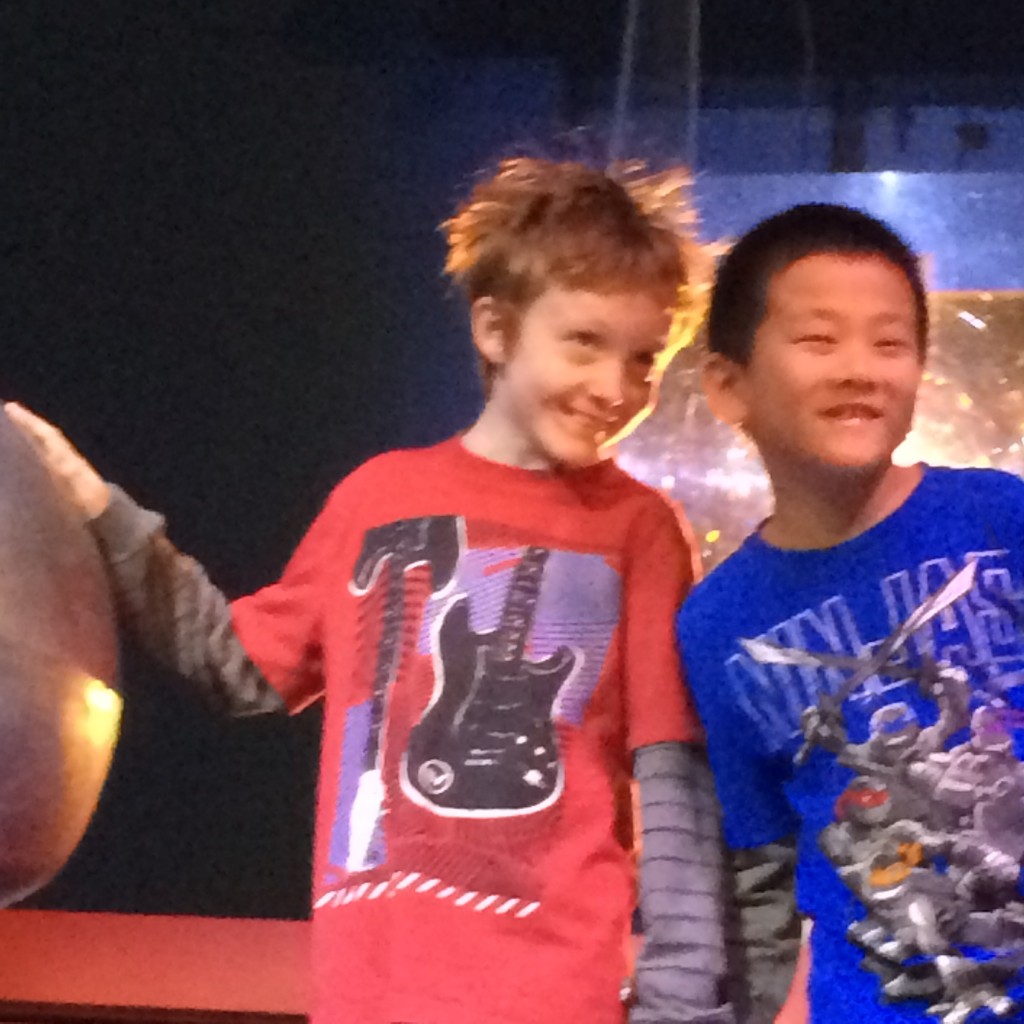 My boy paired up for the electricity demo.
I should have gone up with the girls for a true hair-raising experience.
We only left because the Science Centre was closing for the day and my little four-year-old Mary kept on talking about a fantasy she came up with during our visit. "Imagine if they closed for the night and forgot to turn everything off." she said. "Imagine if we could stay here all night long!"
It looks like we'll be going back sooner than later.
Attractions Ontario will launch its 12 Days of Christams Giveaway on November 24th which will include prizing from the Ontario Science Centre! For more information, be sure to visit www.attractionsontario.ca or follow them on Facebook and Twitter.