Thanks to Ooka Island for being the perfect sponsor for this blog. (Psst. This post is a GIVEAWAY, too!)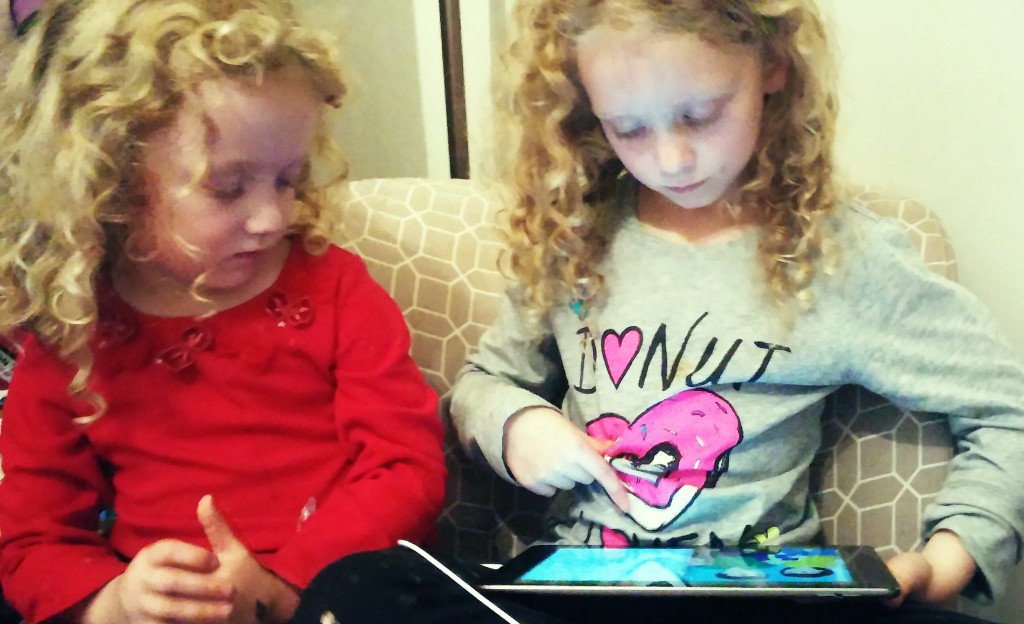 "It's crazy, Mom! Every time I look at a word, I just automatically read it."
Oh, how my heart soared when she said that.
For many kids, that kind of instant word recognition clicks into place on it's own sometime around age five or six. They look at signs, book titles, or magazine headlines, and basic words start to pop out at them. It almost feels like they've simply figured out how to read all on their own.
But for my middle child, this is something that we have been working on for a very long time. Reading has been a puzzle for her. By time she began grade two this year, it was one she could often solve through sheer determination and perseverance;  slowly sounding out syllables and using pictures and the context of a story to help her decode the letters. She was improving, but it was painstaking hard work and I was afraid she was being put off reading altogether.
So I jumped at the opportunity to work on a campaign with the Canadian reading app, Ooka Island. Both my seven-year-old and four-year-old daughters started to play on separate accounts that automatically adjust to their learning levels. Right away, as I wrote about in this post, I was thrilled by how engaged in reading both girls were when they opened Ooka Island. You can also read all about the decades of research and experience that have gone into developing the educational platform for Ooka Island here. It is not just another video game dressed up as a learning tool to sell more copies. Ooka Island is the real deal.
After three months of engaging with the app a couple times a week, both my daughters have grown into stronger readers. My four-year-old is able to pick out sight words on a page and pair basic sounds with their letters. She is also starting French Immersion this year, so it's amazing to see how she is able to process the English and French letters and sounds fairly seamlessly. She also cannot get enough of Ooka Island and I look forward to seeing much she learns at the end of a year.
My seven-year-old has truly had a breakthrough, though. I can feel it. Words are leaping out at her. She can read simple sentences with ease, and I've even caught her reading simple books all on her own for pleasure! We haven't been playing Ooka Island in a vacuum, of course. She has been attending school and reading with me and her dad at the same time. We take reading seriously in this home, and we have been working very hard on reading for a very long time. But I absolutely credit Ooka Island with making learning fun for her and effectively building a stronger foundation for her literacy. I think it has given her exactly the push she needed.
At seven, she is starting to be less excited by the Ooka Island program than her little sister, but she still loves the stories and books she has unlocked. I was especially excited to learn you can order paper editions of the Ooka Island stories, and my daughter loves that she can sit down and read those all on her own.
This is my final blog post about our experience with Ooka Island, but it will definitely remain part of our life.
If you have emerging readers on your shopping list this year, an Ooka Island gift subscription will truly be the gift that keeps on giving.

And as my gift to you, I have TWO one-year gift subscriptions to give away to readers. This is seriously an amazing gift for children ages four to seven who are still developing their reading confidence. Simply leave a comment telling me who you want to give your Ooka subscription to.
I will draw the two winners at midnight on Wednesday, December 16.
This is the last post in a three-part series sponsored by Ooka Island. I wrote about why reading is so important the first post, and what sets Ooka Island apart in the second.