Giveaway closed. This post is also a giveaway! Enter to win a family membership to the ROM.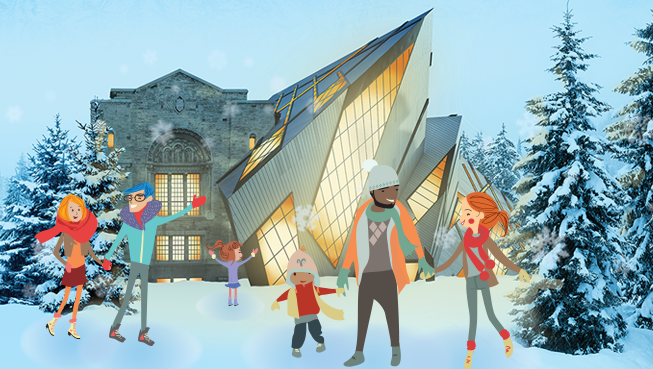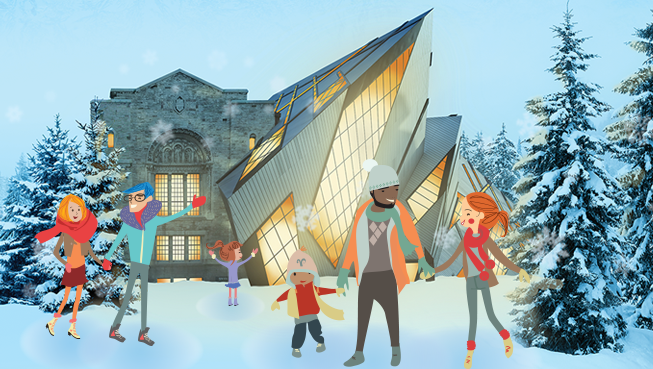 The kids are off school for a full two weeks after Christmas this year and you will be wanting something to do. Don't worry, the Royal Ontario Museum in Toronto has got us covered. This year they have put together 14 days of programming for families to enjoy throughout the winter break.
From Monday, December 26th to Sunday, January 8, the ROM will become a winter wonderland, displaying glowing lights, festive traditions, exclusive galleries, and the last chance to visit the breathtaking glass sculptures of the CHIHULY exhibit. Other highlights include inflatable balloon sculptures, touchable objects like volcanic glass or a polar bear skull, a musical show with Sonshine and Broccoli, and decorating a holiday tree. The museum is also open for extended hours; 10 to 7 most days (10 to 5:30 on Dec. 31 and Jan. 8).
And know that if you have young kids and live in Toronto, a family membership to the ROM is a veritable lifeline. How wonderful to have a warm and enriching place to escape from the cold or duck into for a couple hours on a rainy afternoon. The ROM has a great hands-on kids area as well as, you know, a large display of dinosaur bones and actual Egyptian mummies. ROM Members get express entry and unlimited free access to exhibitions and galleries, attend exclusive previews, enjoy members-only discounts, plus much more. Now is the time to pounce on this for yourself or as a gift. Until December 31, save $20 on a Family/Dual Membership for up to two named adults and four kids under 17. Visit rom.on.ca/membership and enter the promo code HOLIDAY.
Giveaway closed. Enter below for a chance to win (1) ROM Family Membership that is valid for one year.
Playground Confidential ROM Family Membership giveaway

Playground contests and more in your inbox.