Giveaway closed. This post is also a giveaway! Enter to win a copy of Bill Bowerbird and the Unbearable Beak-Ache.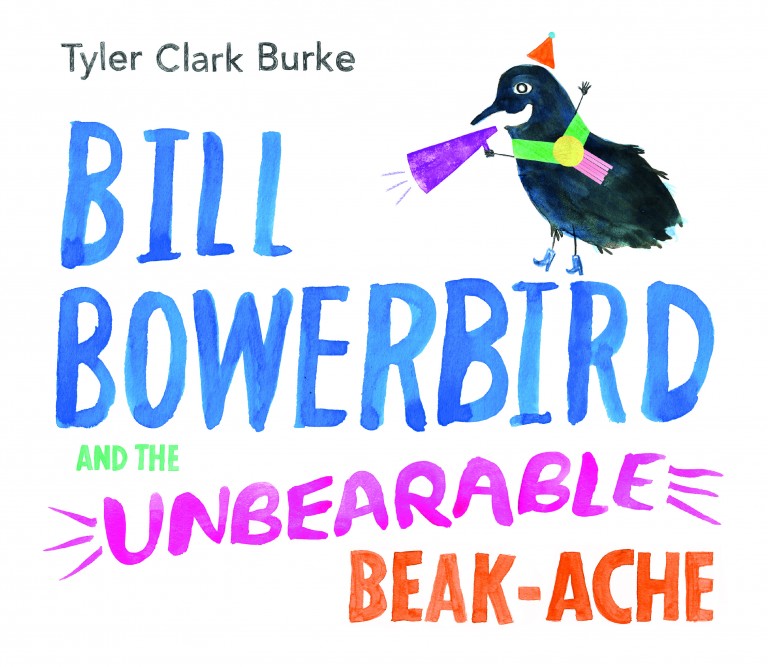 Bill Bowerbird and the Unbearable Beak-Ache is a delightfully fun and quirky picture book with vibrant, playful illustrations and rhyming story that your kids will want to hear over and over again. Male bowerbirds build elaborate structures in nature to by collecting colourful scraps and tidbits that will attract female attention. So when Bill Bowerbird wakes up with a beak-ache he sets out to visit friends and collect items that might help him feel better. Toronto-based artist Tyler Clark Burke's talent is on bold display here with bright and colourful zebras, frogs, yaks and other animal friends that children love to look at.
But the best news is that Tyler and her team have come up with THE MOST FUN BOOK LAUNCH EVER! And you're all invited!
It's a scavenger hunt with clues released at noon via social media. After you and your kids have finished the hunt, you can head to Indigo at Yonge and Eglinton for even more fun. Here's the event's Facebook page and the deets are below:
Saturday, May 27th • Indigo Yonge & Eglinton
Clues released 12 pm • In-store event:  12:30 – 2:30 pm

Bowerbirds love to collect colourful items for their nests. Celebrate the release of Bill Bowerbird and the Unbearable Beak-Ache by finding 10 objects with your family. The list of objects will be released at 12 pm (details on reverse). Once you've collected them, make your way to Indigo Yonge & Eglinton to meet the author, win prizes, and more!

All you need is a phone or camera that records video,
a bag, and the clues!  Prizes for everyone!

Follow @Owlkids on Twitter, or download the GooseChase app for details!

Clues released at 12 pm on May 27th!
AND, AND, AND!
Flash contest! I'm also giving away a copy of Bill Bowerbird and the Unbearable Beak-Ache. To enter please leave a comment and tweet about the scavenger hunt for an extra entry. This giveaway ends Saturday night, so enter now.