Contest closed. This one's a giveaway too! Special thanks to Mastermind Toys for sponsoring this post.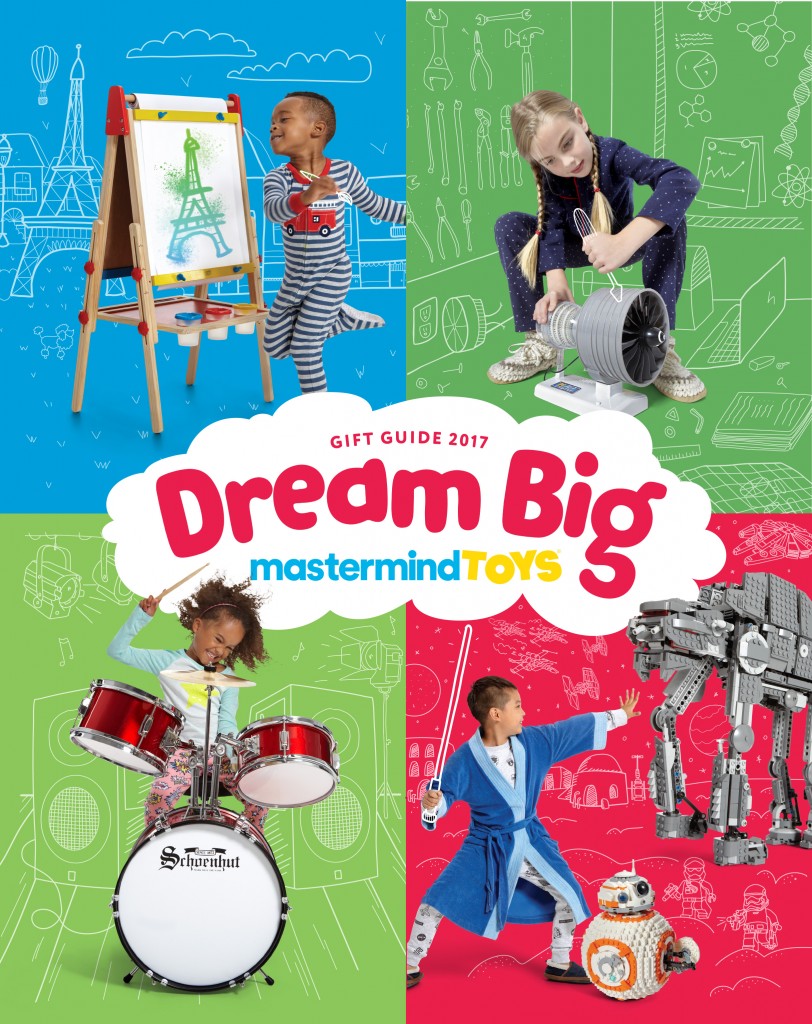 I am so stoked for the holidays this year that I'm surprising myself. The truth is I'd been lacking the seasonal spirit for the past couple years and I was worried it was gone for good, buried under deadlines and stress and all the obligations. Maybe it's because I will actually be getting a proper work break this year. Maybe it's because I'm looking forward to spending more time with family. Maybe it's just that this year has felt so grey for the most part that I'm good and ready to put on some bloody cheer.
Whatever the reason, it's the truth. I'm going to dress up my house (well, first I'm going to clean it!) and listen to carols and drink eggnog and I might even bake a batch of cookies. Who knows! And I want to get gifts for my kids that will light up their faces. I want to indulge their childhood fantasies and simply bask in the warmth and generosity of the season.
Let's all make it the best holidays ever! Here are some tips for helping you find the perfect gifts for the kids in your life. (You are on your own with the cookies, though.)
1. Feed their imaginations.
The kids are so much smarter than us! They learn from playing, creating and imagining just as much as they do from sitting in a classroom. So I'm always on the lookout for toys, games and books that will spark creativity and facilitate learning.
2. Check out the Mastermind Toys Holiday Gift Guide
The buyers at Mastermind Toys have scoured the globe to find the very best toys, games and books to make kids' dreams come true. You can find the holiday guide in and online. I love that it is laid out based on kids' ages and interests, making it super-simple to find the perfect gift.
Look what I found in this year's gift guide to feed the imagination of my puzzle-loving tween and my kindie kid!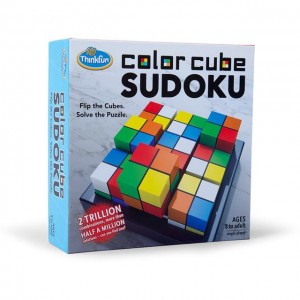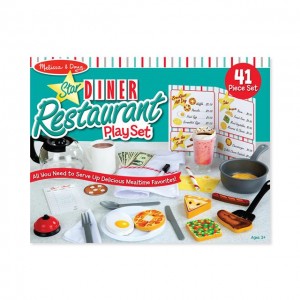 3. Look for something that will help you connect as a family.
It's always nice when the kids are excited to do something fun with you. But we're busy! So I like to make sure I find something that we will all want to do together to make sure we find the time to hang out as a family. Depending on what you most enjoy doing, board games, outdoor activities, books and craft projects are all great options.
4. Shop online using Mastermind Toys' new Gift Finder tool
It's easier than ever to find the perfect gift at MastermindToys.com. Look for the Gift Finder link at the top of their home page and then easily filter your search by age, category, budget and more. For a  small fee, you can even choose wrapping paper and write a personalized tag for your gifts. This is perfect for shopping for far flung family.
How perfect is this for family game night? I just plugged in what I was looking for in the Gift Finder tool.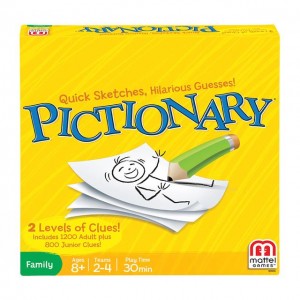 5. Drop by your local Mastermind Toys store and pick the brain of a Toy Expert
My personal favourite! I love going into the stores, getting wonderful advice on gifts, and then having them wrapped for me free of charge. It's my holiday and birthday go-to. Visit any of their 59 locations across Canada and chat with the friendly, knowledgeable staff. They'll be able to offer great suggestions for kids of any age, stage and interest. Bonus: free festive gift-wrapping in every store, and that signature curly bow. Find a store near you: https://www.mastermindtoys.com/Stores
And…DRUM ROLL…here's how you can win one $150 gift card from Mastermind just in time for the holidays. Fill in the Gleam entry box below and then leave a comment with a link to a product you found on mastermindtoys.com using one of the above tips. Good luck!
CONTEST CLOSED
Giveaway ends Thursday, November 23 at 11:59pm EST. No purchase necessary. One entry per family/household. Giveaway is open to Canadian residents only, excluding Quebec. Thanks again to Mastermind Toys for sponsoring this post.